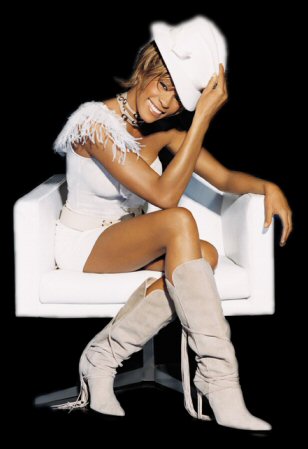 Welcome to Whitney Houston: Classic Whitney!
Find the latest news, reviews and connect with Whitney Houston fans around the world. Classic Whitney is a celebration of the career of one of the most successful female recording artists of all time - Whitney Houston.
Classic Whitney brings accurate information, archives and insights into the Legend that is Whitney Houston. This site originates from the first ever website dedicated to Whitney Houston which went online in early 1996.
You'll find everything you wanted to know about Whitney Houston right here. The detailed sections of the site include libraries of information, sights and sounds. The navigation table features on every page allowing easy access to all sections of the site..
Enjoy the experience of Classic Whitney.