Whitney - Tribute to an Icon...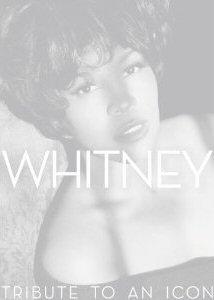 Atria Books is proud to present Whitney: Tribute To An Icon (On Sale: 11/27/12; Hardcover; ISBN: 9-781-4767-1124-9; $39.99). Acclaimed photographer Randee St. Nicholas is the curator on the project and contributes an essay on what it was like to work with not only one of the greatest singers in the world but one of the most beautiful. It is the only official tribute done exclusively with the Whitney Houston Estate.

The book includes approximately 130 images of the singer from 22 photographers (credits listed at end) – some never seen before and some out-takes from iconic photo shoots. The images were donated by the photographers with the mission to express their respect of Whitney and capture her visual legacy. In addition to the essay from Randee, Clive Davis, Whitney's long time mentor and legendary music industry executive, will provide the book's introduction with Pat Houston, Whitney's close friend, sister-in-law, manager and president of the Whitney Houston Estate, also contributing her memories of Whitney.

"This book provides so many memorable pictures that trigger the deep emotional connection that we all had with Whitney. It's like a visual greatest hits and I know you will enjoy them, be affected by them and hopefully be touched by them always," writes Davis.

"Fortunately she was so beautiful and charismatic that when she got in front of the camera the passionate way she expressed herself transcended her camera shyness, making her a fascinating subject, as you will see in this collection of photographs gathered for this tribute," writes St. Nicholas.

"In these photographs you are sharing amazing memories that reflect very special moments in the life of the extraordinary Whitney Houston, "Nippy" to her family and also to me, as her sister-in-law and friend," writes Pat Houston. "Without a doubt, the world was blessed by the presence of this matchless woman."

"This extraordinary collection of photographs highlights not only Whitney Houston's many gifts but the talents of all of the photographers involved. The photographs serve as a visual timeline of Whitney's personal style and fashion as well as highlighting her musical milestones," says Judith Curr, Executive Vice President and Publisher, Atria Books.

The book was designed with former Jive Records Creative Director Jackie Murphy who has worked with Britney Spears and Justin Timberlake, among other multiplatinum Jive artists.

Photographers: Andrea Blanch, Larry Busacca, Michelangelo Di Battista, Dirck Halstead, David LaChapelle, Kevin Mazur, Frank Micelotta, Neal Preston, Ebet Roberts, Norman Seeff, Michael Zagaris, Marc Bryan-Brown, Patrick Demarchelier, Sante D'Orazio, Bill Jones, Dana Lixenberg, Steven Meisel, Sheryl Nields, Steve Prezant, Warwick Saint, Randee St. Nicholas, Firooz Zahedi.
NEWSFILE: 19 OCTOBER 2012